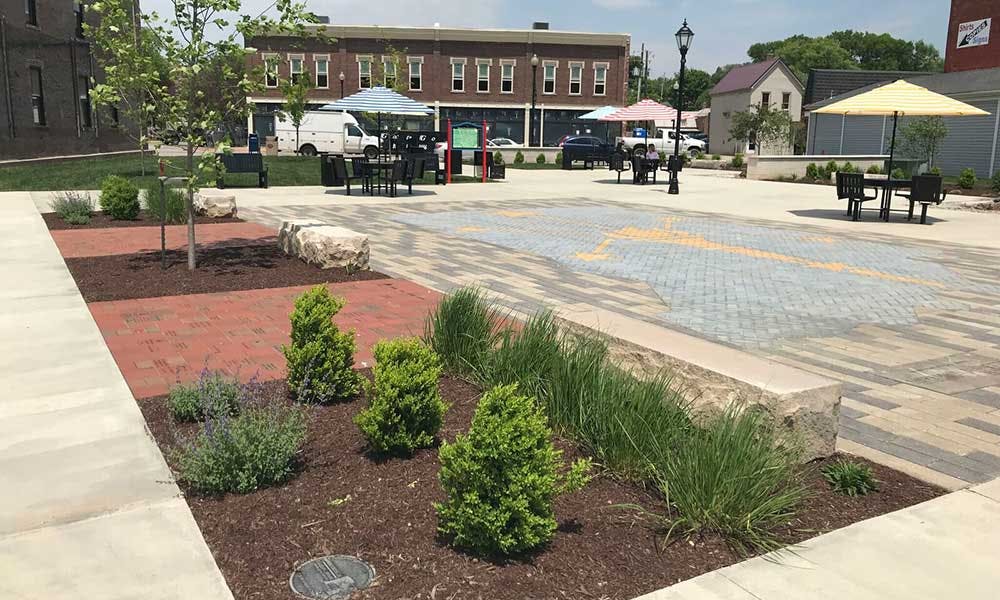 Bicentennial Park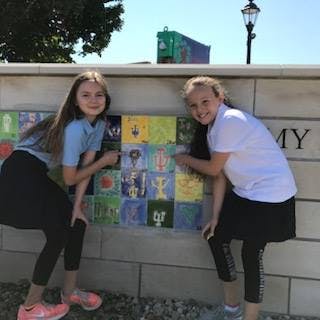 Dedication
Bicentennial Park was dedicated on Indiana's Statehood day (December 11, 2016) to celebrate the 200 years since the state constitution was signed in Corydon.
The HCI group identified a need for this park through the Corydon Comprehensive Plan, as well as through a public survey and large community meeting.
Features
Within the park you will encounter many features that encapsulate a story distinct to Indiana or Corydon. Included in these features are three art walls with tiles created by Corydon students, water jets interspersed between Indiana limestone, and a central gathering plaza with an outdoor café space.
You may reserve the park for an event by calling the Town Hall. We cannot make your event private, but we can make sure no one else reserves the park for the same day.
No, there are no set hours.