Cemetery Board
Cemetery Board of Regents
The Cedar Hill Cemetery Board of Regents believes the effectiveness of the Cemetery Board depends on the quality of its members. At the Cedar Hill Cemetery, we believe Board Members must be committed to serving all the Public.
- Board Members should be open minded, visionary and informed, willing to listen and ready to apply those principles to their board actions.
- Board members should believe in public input on matters relating to the Cemetery's appearance and public desires.
- Board members and staff should be dedicated to serving the needs of the community.
The Cedar Hill Cemetery Manager/Sexton is Mr. James M Smith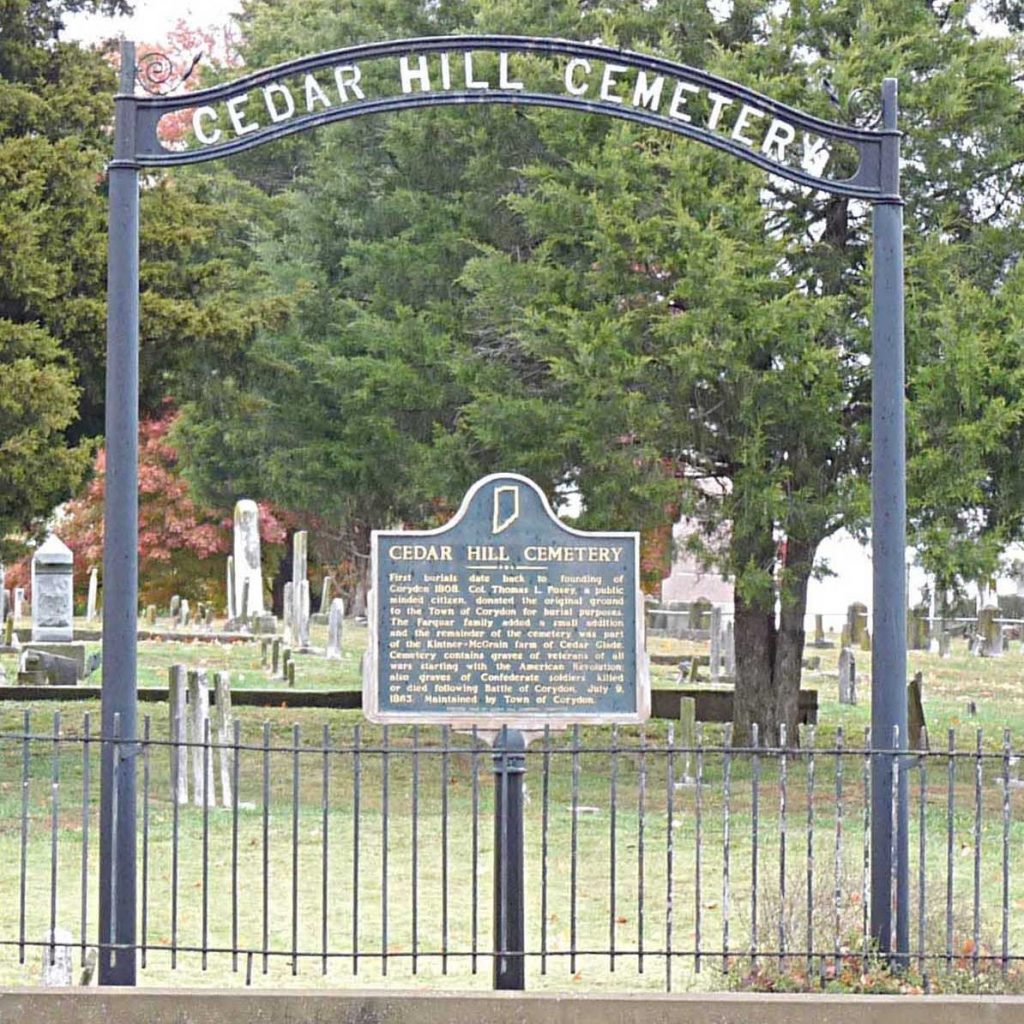 The Town Manager also attends meetings of the Cedar Hill Cemetery Board in an advisory position.
7:00-4:30 M-F
Hours subject to change in Winter
219 N. Capitol Ave.
Corydon, IN 47112