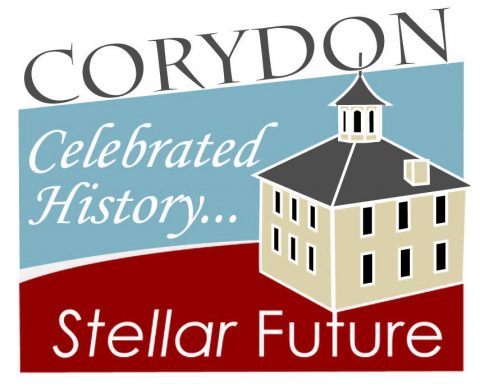 Stellar Communities is multi-agency partnerships designed to recognize Indiana's smaller communities that have identified comprehensive community / economic development projects and activities as well as next steps and key partnerships. Participating funding agencies include; the Office of Community and Rural Affairs (OCRA), Indiana Department of Transportation (INDOT), and Indiana Housing and Community Development Association (IHCDA). Each community is required to:
Identify areas of interest and types of projects;
Produce a schedule to complete projects;
Produce cost estimates;
Identify local match amounts;
Sources and additional funding resources;
Indicate the level of community impact; and
Describe the significance each project will have on the overall comprehensive revitalization of the community.
Corydon Comprehensive Plan
The Town of Corydon recently adopted a new comprehensive plan in October of 2015. The Corydon Comprehensive Plan looks at the next 20 years in Corydon and enables a civic vision. Community engagement through public meetings, key person interviews, and a steering committee helped guide the planning process to develop a successful future. The plan addresses many facets of the community, including land use, transportation systems, community facilities & utilities, and economic development.
To help Corydon remain a safe and inviting place to live this plan focuses on recommendations that improve connectivity, housing options, community amenities, infrastructure, as well as enhances the historical assets and small town charm.
Corydon Letter of Intent
Click here to view the Corydon Letter of Intent.
The Stellar Process
To become designated as a Stellar Community, the Town of Corydon must compete with other communities within Division II (population under 6,000). The below time line shows the process to become a designee.